EC to investigate Spanish airport tax hike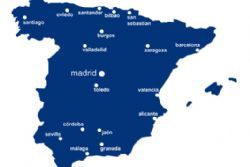 The European Commission is to investigate the increase in taxes at El Prat and Barajas airports, to see if they are in breach of EC law, according to the transport commissioner, Siim Kallas.
The commissioner was responding to a written question by the CiU MEP, Ramon Tremosa.
Tremosa asked the EC if the tax increase should be applied equally for all airports, and if the traffic at both airports has increased sufficiently over the course of the year to justify such a rate.
The commissioner confirmed that Spain must apply the directive on airport charges, which states that "Airport users should consult on the amount and the fee system applied at airports with over 5 million passengers per year, or at least for the largest airport in each country".
These regulations basically allow each country to make it's own decisions concerning taxes applied at airports, providing there is "a common and transparent airport charging system to cover the airport network," said Kallas.
"By definition, a network of airports is the possibility of financial transfers between them", which states that the operation of a network does not invalidate the need for the managing body give full information to users about the structure cost of aviation infrastructure.