Richest Spaniard loses 1.4 Billion Euros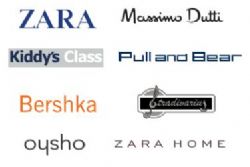 Spain's Armando Ortega - the wealthiest man in Europe - has seen his fortunes dwindle by almost 1.6 Billion Euros, according to the 2012 Billionaires Index, compiled by Bloomberg.
The Spaniard is the founder of Inditex SA, who own hugely successful global brands such as Zara, Pull & Bear, Massimo Dutti, Bershka, Stradivarius, Oysho and Zara Home, felt the pinch as the value of their shares slipped by 3.4% from a record high set on the 3rd of July.
Ortega was one of 8 of 10 of the world's richest Billionaires to see a decline in their wealth this year, however he maintains his position as the richest European and fourth richest person in the world.