Eurozone agrees to extend a further €30 bln to Spain Banks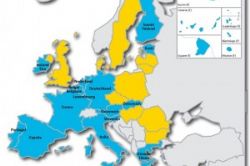 Financial Minsiters from Eurozone member states today agreed to offer further help to Spain and its struggling banks by agreeing to provide a further €30 billion in aid by the end of this month.
After 9 hours of talks, Jean-Claude Juncker, the Luxembourg premier who also currently holds the rotating presidency of the EU, said a memorandum of understanding for Spain would be formally signed in teh next few weeks in order to allow Spain to recieve the aid by the end of July.
At the same time, the 17 member states agreed to extend a deadline for Spain to cut its public deficit to the EU's 3.0% limit by one year to 2014 because of the difficult economic conditions it faces.