FROB accuse former Banco de Valencia executives of fraud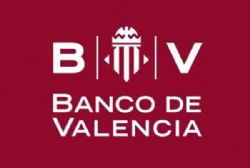 The former Executives of the Banco de Valencia, taken over by the Bank of Spain following 2011 stress-tests, have been accused of fraud and mismanagement by the Fund for Orderly Bank Restructuring (FROB).
It is also alleged that the Bank's former CEO Domingo Parra, paid his paid his former executives Aurelio Izquierdo and Eugenio Calabuig a total of €12 million euros in 'backhanders'.
According to the statement issued by FROB, Parra has participated in a series of operations "of dubious economic rationality" to the detriment of the Banco de Valencia.
Accusations have also been made against Aurelio Izquierdo, who was appointed as the CEO of the Bank to replace Parra in October 2011.
FROB is taking the Executives to the National Court to account for a total of €137 million euros of public money which never found it's way to the Bank's coffers.