Spain tourism body, carmakers warn over VAT hike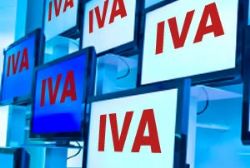 A sharp rise in Spain's sales tax rates will cost billions of euros in lost earnings and thousands of jobs, representatives of key industries said on Wednesday, complicating the country's efforts to pull itself clear of recession.
The tourism sector would lose around €2 billion, an industry body said, while car manufacturers estimated they would sell between 20,000 and 25,000 fewer vehicles in the next 5 months.
The PM announced the value added tax hikes on Wednesday as part of a scaled-up austerity programme imposed under pressure from European partners and designed to slash €65 billion from the public deficit by 2014.
General VAT was raised to 21% from 18% and the reduced rate for the leisure industry to 10% from 8%.
Tourism accounts for 11% of Spain's economic output and is one of the only engines of growth in the recession-hit country, where almost 25% are unemployed.
"The tourism sector regrets the government's lack of sensitivity for a strategic sector that is key to kick-starting and accelerating Spain's economic recovery," the Tourism Commission, made up of several industry bodies, said in a statement.
The industry had previously asked Spain's centre-right government to freeze VAT for the sector.
For every 1% increase in VAT, the industry will lose €1 billion and over 9,000 jobs, the Spanish Alliance for Excellence in Tourism, Exceltur, estimated.
The Spanish Association of Carmakers (ANFAC), which represents the local divisions of companies including Mercedes-Benz and Ford said the sales tax hike "will undoubtedly cause consumers to delay purchases at a time of little confidence."