EU's Bailout of Spain comes with conditions attached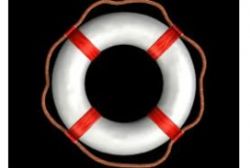 Following yesterday's agreement between Eurozone member states to extend a further €30 billion of assistance to Spain, a string of conditions have been attached to the 'loan'.
The EU have also extended Spain's deadline by 1 year to bring their deficit shortfall to within the agreed 3% level, while the target for this year has been eased from 6.3% to 5.3% and to 4.5% by 2013 - when the 3.0% had originally stood.
However, the conditions applied were strict and far-reaching.
The European Commission (EC), European Central Bank (ECB) and the International Monetary Fund (IMF), will send inspectors to Spain every 3 months, essentially assuming control over the Spanish Banking sector.
Furthermore, the EU has demanded more austerity from Spain's government with immediate effect to ensure that Madrid can comply with its deficit-cutting obligations.
The PM seemingly pre-empted this move by announcing that the amount of IVA will increase from 18% to 21% for the general rate, and from 8% to 10% for the lower rate, to be effective from August.
EC Vice President Olli Rehn admitted that Spain "will have to comply fully" with the new set of conditions and did not rule out extra austerity measures being asked of Madrid, such as possible cuts to pensions or unemployment benefits.
The "memorandum of understanding" attached to the bailout has 32 conditions, which include :
The Economy Ministry ceding powers to the Bank of Spain, whose independence must be guaranteed.
A reform of the cajas that will prevent them from controlling commercial banks; and a ban on the Directors of Cajas from sitting on the boards of commercial banks.
Banks will also need a minimum core capital ratio of 9% until 2014, with lenders being classified into four categories according to their level of solvency.
A 'Bad Bank' will also need to be created to absorb the toxic assets of banks.
Any Bank requesting funds will be unable to make bonus or dividend payments and be required to close branches, sell assets and if necessary liquidate altogether.
Banks receiving aid will also be given help in selling their assets, with any financial losses being attached to the holders of preference shares issued by them.
The memorandum of understanding is due to be formally agreed on July 20th, with the agreed funds then being released to Spain's Fund for Orderly Bank restructuring (FROB).
Interest payments are expected to be between 3% to 4% for a period of between 12 to 15 years.