IVA Increases to take effect on Sept 1st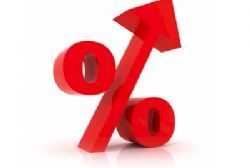 An increase in the rates of Spain's value added tax will take effect on September 1, Treasury Minister Cristobal Montoro said on Friday.
Prime Minister Mariano Rajoy announced on Wednesday that the general rate would be raised to 21% from 18% and the reduced rate for the leisure industry to 10% from 8%.
Despite initial speculation that this would come into effect on the Monday the 16th of July, Montoro announced that "This will come into force on September 1," at a press conference after the weekly cabinet meeting.