Spanish State Lottery To Fund Struggling Regions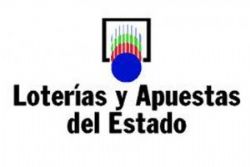 Struggling to shore up it's finances, the Spanish government has announced plans for its state owned lottery company 'Loterias & Apuestas del Estado' to provide finance to it's debt laden regions.
The plan aims to create a pot of €18 billion euros which regions can request access to in return for deep budget cuts.
However many experts believe budget cuts alone are not enough. Spain need to take control of its regions who have to date spent billions of taxpayer euros on expensive, lavish and useless projects which have made many people involved extremely wealthy, whilst loading the debt onto the public.
An anonymous source told Tumbit.com "The regional governments are completely out of control". "No one seems to be accountable for these spending sprees, yet those involved are now super wealthy, but its ordinary people who are being punished with austerity, job loses and benefit cuts"
Earlier this month, Spain officially requested a bailout of it's banks from the EU and IMF. As a result, these institutions are demanding the implementation of tough measures on the Spanish economy through austerity and tax hikes whilst leaving accusations of corruption and miss-management within the regions alone.
Spaniards are well known for voicing their opinions of discontent. It appears it is only a matter of time before the country implodes into Greek style protests.