Spain sees increase mobile phone client losses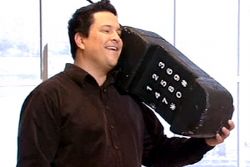 Spain's mobile phone operators lost around 250'000 clients in May - largely due to clients deserting Telefonica and Vodafone after following their decision to cut Smartphone subsidies.
The data released by the CMT - the regulator overseeing the Telecommunications Industry in Spain - indicated fewer client losses following a record 380,000 cancellations made in April.
Telefonica bore the brunt of the majority of these losses, with 200'000 cancellations made.
Mobile telecomms companies have struggled in Spain over recent years due to a falling economy and increasing rate of unemployment.
The recent trend of clients switching between providers has also escalated over recent months according to the report, which stated :"Reduced activity was also noticeable in switches from one provider to another, with 329,200 changes recorded in May, a considerably lower figure than the half a million switches registered at the end of 2011"
Telefonica and Vodafone, with almost 70% of the market, have seen a huge exodus of clients since they decided to use Spain as a dry run for a new business model that cuts subsidies for smart phones.
By comparison France Telecom's Orange gained 22,859 new phone lines in May, benefiting from its decision to continue subsidizing handsets for clients.
Yoigo, with around 5% market share, lost 7,000 mobile clients in May. The operators owner, Teliasonera, is reportedly selling the company in a deal thought to be worth around €1 billion plus, which could attract tycoon Carlos Slim, Vodafone and France Telecom as interested parties.
The telecom sector as a whole in Spain had a total turnover of €38 billion in 2011, the CMT said on Tuesday, a decrease of 4.6% on 2010.
Meanwhile, the number of broadband connections increased, with 32,000 new lines established in May, with Telefonica seeing their second consecutive month of growth in this market.