Tax compensation removed for those who bought property before 2012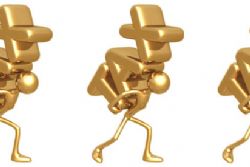 Back in 2006 the then PSOE government reduced the tax credit for property purchases, but created a tax offset for those who had bought their home before that.
However, a royal decree approved yesterday by the Council of Ministers and published today in the Official Gazette removes this tax benefit for 2012 onwards.
Up until 2006, taxpayers could deduct up to 25% in taxes from their home purchase for the first 2 years, and up to 20% from the third year.
The change in legislation now means that from 2006 the tariff will now be fixed at a rate of 15% to a limit of 9,040 euros.
Details of the Royal Decree published in the official state bolletin (BOE) note that this benefit / compensation has only been changed for the year 2012 - indicating that there is a possibility that it may return as from 2013.