RENFE to be split into 4 companies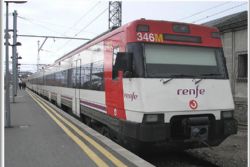 The Ministry of Development yesterday advised the Unions of the Government's intention to re-organise RENFE - the state owned railways operator - into 4 separate entities before July 2013.
Each division will specialise in passenger traffic; freight; maintenance and rolling stock.
Speculation is that the move is pre-empting the privatisation of RENFE.
The UGT Union has already expressed their concern over the measure, whilst the CCOO have announced their intention not to co-operate with the government. Both unions have arranged an emergency meeting next week to discuss the matter further.
Just last month the Minister of Development, Ana Pastor, said how such a process would not take place before 2014.