Spain's Olympic 2020 Host Bid Still A Go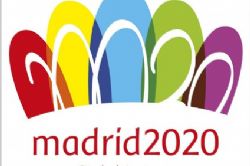 Despite the economic woes at home, Madrid is pressing on with its host city bid for the 2020 Olympics and hopes to win it based on a shoestring budget.
Finalists to host the prestigious event along with Tokyo and Istanbul, Spain believes that hosting the games will bring a much needed boost to its social and economic recovery in addition to creating much needed employment especially amongst young Spaniards, where unemployment is the highest in Europe and likely to surpass the 50% mark.
Risking millions of taxpayer Euros which would need to be poured into the project, the plans, not due until 2013, would include transforming existing infrastructure and building and only needing to construct a few more.
In the past, the Olympic committee (IOC) has often preferred to award the games to host cities where regeneration is centre piece to the plans. London 2012 is testament to this as Stratford has been totally transformed from a once derelict open space to an incredible centre of sporting excellence.
Critics have pointed out that hosting such an event is a lengthy and costly endeavor which Spain can ill afford. More crucially, critics have also pointed out that Spain's track record in public financed projects have often involved high levels of corruption making several people extremely wealthy, whilst burdening the public with the tab.
If Spain is lucky enough to win the Olympic host city for 2020, budgets, costs and the actions of everyone involved will have to monitored very closely if the public are to have any faith in its elected representatives and the games overall.