Spain's non-viable banks should be wound down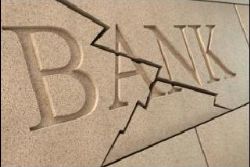 Spanish banks which are not viable should be wound down in an orderly way, the governor of the Bank of Spain said on Tuesday, while insisting that recapitalisation plans for ailing lenders should be realistic and carried out quickly.
It is the first time Spanish authorities have acknowledged the possibility of winding down a bank. This prospect was raised last month by EU competition chief, Joaquin Almunia, after Spain sought in June an up to €100-billion lifeline for its lenders.
"If an entity is not strong enough to ensure its future, it will have to face an orderly process of resolution or liquidation," Luis Maria Linde said during a parliament hearing.
"The recapitalisation plans presented by the entities will have to realistic and be carried out in the short term," he also said.