Spain Unions call RENFE Train Strike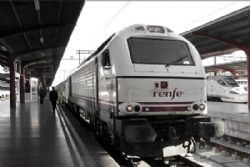 Spain's railway workers have rejected the plans proposed by the Government this weekend, and called for a 24 hour strike to be held across all RENFE operations on the 3rd of August.
The Unions representing the railway workers have specifically chosen the date of the strike to clash with the beginin of the August summer holidays, which is traditionally a bust time on the railways.
Union members want to show their opposition to the recently announced plans to divide the state-operated RENFE into four separate companies to cover Passenger transport; Commercial freight; Maintenance and rolling stock.
It is understood that call to strike has been made unanimously by all the unions represented in the sector (CCOO, UGT, SEMAF, Railway Union (SF), the Trade Union Movement and the CGT), at yesterday's emergency meeting held to discuss the move.
The Unions have also have called for the railway workers to hold a march against the cuts and new government measures, which are due to be held across the country tomorrow, Thursday 19th.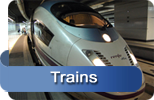 Tumbit Trains
Buying Train tickets for long-distance and trans european journeys in Spain can be a time consuming and confusing experience. Here at Tumbit we have partnered with Rail Europe, who guide you through the entire search and booking process online to ensure that you can plan your journey with peace of mind.