'Possibility' of further Electricity price hikes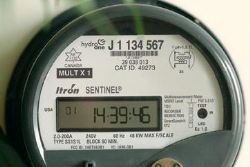 Following the increase in the cost of electricity effective from the 1st of July - and a second hike earlier on in the year - the Spanish Minister for Industry has refused to rule out the possibility of a further increase to be applied before the end of 2012.
Prices rose by an average of 3.95% earlier this month and by an average of 6% on the 1st of April.
Minister Josť Manuel Soria confirmed that there is currently a huge deficit in tariffs and that another increase in prices would help to address this.