Spain to set up single bad bank for toxic assets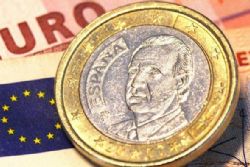 Spain will set up a single "bad bank" where it will park the toxic property assets of its ailing lenders to later sell them off, the Bank of Spain governor said on Tuesday.
"I understand that it will be done by reviewing the balance sheets of the banks which receive public aid and there will be a separation of assets," Luis Maria Linde said at a parliament hearing.
"This will involve a very big entity, with a very complicated management. This is not something easy which can be resolved in a few months or in a few years," he added.