UK banks told to test for countries leaving euro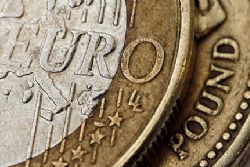 Britain's banks have been told to test how they would cope if several euro zone countries exited the single currency, the UK's Financial Services Authority watchdog said on Tuesday.
FSA Chairman Adair Turner said Britain's banks needed to think about problems arising from their assets and liabilities being redenominated into another currency, even though the likelihood of this happening was still small.
"We've certainly encouraged them to run those scenarios for Greece, Spain, Italy, Portugal and Ireland," Turner told parliament's Treasury Select Committee.
"I think we consider the chances very low, very very low for at least some of those countries on that list, but I think it is sensible to encourage people to run extreme risk scenarios," Turner added.
The committee was questioning Turner and Bank of England (BoE) officials who are members of the BoE's Financial Policy Committee which looks at risk affecting financial stability.
The FPC's meeting in June concluded that the euro zone debt crisis was the biggest challenge facing the UK economy, which is back in recession.
The committee agreed to help banks kick start the economy by tapping billions of pounds from their cash buffers and using the freed up money to increase lending to businesses.
The extent to which banks can cut their liquidity buffers - mainly made up of government bonds - will depend on how much lenders have in collateral parked at the Bank of England.
"We are working through the details on that," Turner said, adding the FSA will soon hold meetings with each bank over how much they can tap their cash buffers.
"Within a few weeks we will have sorted this out," Turner said.
The FPC is still putting pressure on banks to build up their separate capital cushions by retaining earnings, and curbing bonuses and dividends, he continued : "Our banks are in a much stronger position than they were three or four years ago.
The FSA was discussing with some banks the possibility of issuing contingent capital or CoCos, a hybrid debt that converts to equity when a bank becomes stressed, Turner added.