Spain migration exceeds immigration in 2012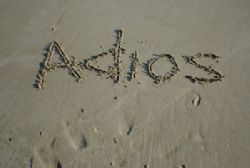 The National Statistics Institute (INE) has shown how the economic crisis in Spain has reversed the trend with migration and immigration, with an increasing number of Spanish people deciding to try their luck abroad.
According to estimates by the INE, Spain received just 178,021 immigrants in the first 6 months of the year, compared to 269,515 leaving the country over the same period.
Based on the latest statistics, the data show that the worsening economic crisis in recent months in Spain and the high unemployment rate have doubled the number of Spanish who have opted to seek fortune in other countries.
The INE report indicates that, in 2011 the vast majority of those leaving the country went to the United Kingdom, United States, Germany, Ecuador, Switzerland and Venezuela.