Spain borrowing costs to climb as growth concerns persist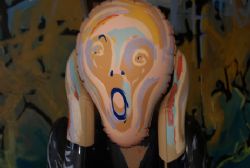 Spain's midterm borrowing costs are set to rise at an auction on Thursday as investors remain unconvinced the government can control its finances and revive growth, even after the broad set of spending cuts and tax hikes it unveiled last week.
Spain aims to raise €2-3 billion from three issues of t2 to 7 year debt, and secondary market prices suggest the yields will rise, even though short-term T-bill yields dropped from a month earlier at an auction on Tuesday.
Last Friday, Madrid detailed new austerity measures worth €65 billion over the next couple of years to reduce one of the euro zone's highest national deficits, but investors are unsure if the moves will turn the economy around.
"The reforms announced are in the right direction, but (yield) levels will remain high as it's a question of whether they are sufficient and where Spain is going to see any growth," RBS interest rate strategist Harvinder Sian said.
Austerity-weary Spaniards, facing a deep recession that is expected to last until the end of next year at least, have been voicing their anger in growing street protests.
Spanish unemployment is more than double the European average, with almost a third of people out of work in the euro zone living in Spain, while the government struggles to reinvent an economy hobbled by a burst property bubble.
The latest round of austerity measures come after Rajoy asked Europe for as much as €100 billion to recapitalise the country's banks, badly battered by the property sector crash and holding hundreds of billions of euros of toxic assets.
Investors are concerned that continuing high funding costs and an unclear roadmap on how to haul the Spanish economy out of its 4 year economic slump mean a larger, more generalised sovereign bailout is inevitable.
HIGHER GROSS TARGET
In an investors note, Credit Suisse called Rajoy's measures "a serious attempt," but warned they were not enough.
"But still, elements of ... heavy fiscal entrenchment with insufficient focus on growth can be disruptive to the Spanish economy. There is the need to reinforce further the growth side of the equation at the European level," the bank said.
On Thursday, the Treasury will issue a bond maturing on October 31, 2014, with a coupon of 3.3%, which on Wednesday was trading around 5.2% on the secondary market, widely considered a good indication of primary auction yields. The same bond sold at an average yield of 4.335% on June 7.
Spain will also auction a bond due July 30, 2017, with a coupon of 5.5%, which sold for 6.4% on Wednesday in the secondary market, up from 6.072% at an auction on June 21.
A third bond maturing October 31, 2019, coupon 4.3%, will be auctioned. It was last sold in a primary auction on February 16, when the market was awash with cheap European Central Bank credit, for a yield of 4.832%, though the Treasury is likely to pay closer to 6.6% on Thursday.
S
pain has already raised more than 65% of its original medium- and long-term debt target of €85 billion for the year.
However, new deficit targets and a central government promise to help the country's struggling regions mean the gross target is expected to increase by more than 20 billion euros, adding to pressure on the year's remaining bond auctions.