Spain to shake up state railways, allow competition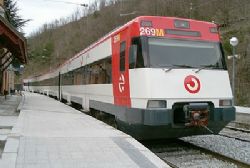 Spain will open up passenger rail networks to private operators by July 2013 and shake up its loss-making national railway companies, the government said on Friday, in a move that could pave the way for eventual privatizations.
Main operator Renfe and two other state railway companies will be restructured to tackle inefficiencies and stem losses, Spain's minister for development, Ana Pastor, said.
These losses amounted to €454 million euros for the three groups in 2011, while their cumulative debt was close to €21 billion.
One of the national companies, Feve, which runs networks concentrated mostly in Spain's northern regions, will be shut down at the end of the year. Some of the services it provides, such as line maintenance, will be reintegrated into the other groups.
RENFE, meanwhile, will be split into four segments overseeing businesses such as mercantile rail operations and maintenance.
Trade unions have raised concerns over whether the reforms would accelerate a privatization of RENFE, which employs about 13,850 people.
However, they said last month that they had assurances from the government that any privatization would take place in line with EU plans to privatize passenger rail networks, which is unlikely to happen before 2014.
Spain's government said that it wanted to improve prices for passengers by allowing private operators to compete in areas such as high-speed lines by next July.
It also said that in 2011 there were 176 stations in Spain without a single passenger getting on or off a train during one given day and that there were 52 middle-distance train services that had occupancy rates of less than 15%.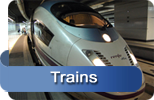 Tumbit Trains
Buying Train tickets for long-distance and trans european journeys in Spain can be a time consuming and confusing experience. Here at Tumbit we have partnered with Rail Europe, who guide you through the entire search and booking process online to ensure that you can plan your journey with peace of mind.