Ten Brits injured abroad every day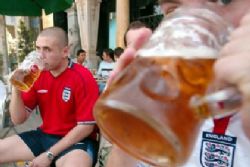 Brits have been reminded of the importance of taking out International Travel Insurance when relocating abroad or travelling.
The UK's Foreign and Commonwealth Office (FCO) has noted the policy ought to be comprehensive, while recipients should make sure they carefully read the small print.
Some companies will not pay out if the claimant has been drinking alcohol, the group stated.
Furthermore, people should look at the health issues of the country they are going to, enabling them to receive malaria medicines, vaccinations and other international healthcare treatments that could be required.
This advice came as Foreign Office research found ten British citizens are hospitalised when abroad on an average day.
In the year from April 1st 2011 to March 31st 2012, staff at the government body dealt with 19,874 separate assistance cases, including 70 hospital visits every week.
Consular assistance is most frequently needed in Spain, where 1,105 hospitalisations of British nationals were recorded.
However, when considering the proportion of visitors to the number of requests for help, the riskiest nations were found to be Greece, the Philippines and Thailand.
Emergencies overseas can prove to be very expensive, the FCO remarked.
Research by the organisation revealed 48% of people polled admitted they were unaware that they would have to pay for their own medical expenses if they fell ill or were injured in another country and did not have insurance.
Furthermore, 78% of respondents admitted they would not be able to aid an uninsured friend or relative who needed help paying £10,000 in hospital expenses, as they would not have the required funds.
"I urge anyone heading overseas this summer to research their destination, take out comprehensive travel insurance and carefully check the small print of their policy," minister for consular services Jeremy Browne said.
"Sometimes things do go wrong on holiday and many people deeply regret not taking out comprehensive International Travel Insurance ," he added.
Click here to read More News Stories by Expatriate Healthcare?