Corvera Airport Hits Financial Hurdle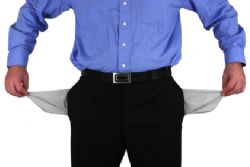 The airport consortium of Corvera Airport, Aeromur led by developers Sacyr Terrazos Pillar, have hit a massive financial hurdle to the tune of €200 million euros and threatens the possibility of the airport not actually opening.
In order to finance the project, the consortium sought finance from several banking institutions who demanded guarantees for the loans from the regional government of Murcia.
Under the current terms, the 2 year guarantee from Murcia means Aeromur need only pay the interest on loans, with a further extension of 1 year after being operational before loan repayments begin.
However, with the airport missing several opening targets and pressures on banking finances, Aeromur are now being forced to repay its loans or seek a new guarantee from Murcia.
Should Aeromur fail to negotiate a new guarantee from Murcia, it is likely the consortium will be unable to repay its loans and immediately pass ownership of the airport to the Region of Murcia government and making them liable for the €200 million loans.
Given the financial difficulties all regions are experiencing in Spain, the Region of Murcia Government would also find it difficult to repay loans resulting in a default or forcing the region to seek a bailout from central government and joining Valencia in the bailout club. A situation which wouldn't sit well with taxpayers.
Read more news about Corvera Airport here and visit our Corvera Airport Forum to find out more.