Still confusion over residency changes after almost 2 weeks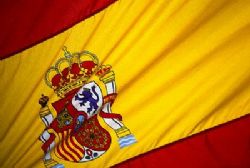 The official state bulletin (BOE) of the 10th of July has brought further confusion and concern over what are 'thought to be' significant changes to procedures concerning eligibility for residency in Spain as an EU or EEA citizen.
The requirements for obtaining residency have changed a number of times over recent years, which means that many of the public officials themselves are unaware of the exact and correct procedures and as such conflicting advice is being given to applicants.
The British Embassy has issued an unofficial translation of order 1490, dated 9th July 2012, with regards to the significant points which indicate that the central government now requires that employed and self-employed applicants provide supporting documentation to this effect, and that those without employment can either A) Provide proof of holding private health insurance or, B) In the case of Pensioners, provide proof that they are entitled to access to the Spanish state healthcare through arrangements made with the government of their home country.
Furthermore, applicants must also prove that they have sufficient resources (or income) not to become a burden on the state.
In addition to the above, students must provide documentation supporting their course enrolment details.
How to apply for residency as a NON - EU National >>> Click Here <<<
How to apply for residency as an EU / EEA National >>> Click Here <<<
The full, unofficial translation of the order can be seen by clicking through to the British Embassy Website on the link HERE.