Spanish utilities fight to stave losses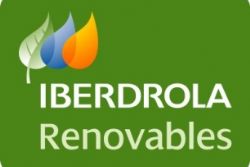 Top Spanish energy groups Iberdrola, Endesa and Gas Natural have stepped up a last-ditch campaign against new taxes looming for the sector, warning the government that the reforms could wipe out their profits in the country.
The 3 companies took their grievances to Spanish PM Mariano Rajoy, with a letter requesting an urgent meeting ahead of reforms that could come by the end of the month, according to a source at a top utility.
Spanish utilities have for years charged customers less than the cost of producing energy, creating a €24 billion tariff deficit the government has absorbed, and which is now hopes to slash through taxes on the industry.
It announced a sweeping €65-billion round of fresh spending cuts and tax hikes two weeks ago, affecting civil servants among others, but did not detail where €8.6 billion of the savings would come from.
The bulk of that shortfall is widely expected to be made up of taxes on the energy sector.
Top energy companies, seen as a powerful lobby group in Spain, have clashed with the government in the run-up to the reforms.
At a recent meeting of a corporate lobby group chaired by Telefonica boss Cesar Alierta, Iberdrola's chairman Ignacio Sanchez Galan had a "very tense" exchange with Industry Minister Jose Manuel Soria, said another utility source briefed on the meeting.
Galan was also one of the signatories of the letter to Rajoy, alongside the chairmen of Gas Natural and Endesa, Salvador Gabarro and Borja Prado.
In it, the companies argued they could even make future losses in Spain, the first utility source said.
Of the 3 groups, Iberdrola has suffered the biggest share price drop in the last few months, with the stock falling 37% since the start of the year.
At Endesa, owned by Italy's Enel, the shares have lost 23.5% of their value in the same period.
The plan to tax the energy groups could raise €6.8 billion euros, according to a document obtained last week by Reuters showing one government proposal.
It is not clear, however, whether that particular plan is still the one under discussion, or whether the figures have now shifted.
But Soria, the Industry Minister, has said that the tariff deficit could increase by a further €6.5 billion this year if no action was taken, meaning new taxes are likely to cover at least that amount.
Consumers are also expected to have to shoulder some of the energy deficit burden.
Just last week Spain's Minister for Energy refused to rule out the possibility of further energy prices rises later this year possibility of further energy prices rise.