Cost of dying in Spain increases by over 13%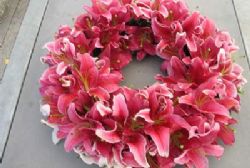 With the majority of the headlines focussing on the increase of the rate of IVA last week, it seems that the fact of a number of services being re-categorised from the 'reduced rate' to the 'general rate', has been allowed to pass by un-noticed.
Products and services such as Flowers, hairdressing, membership and entrance to Sporting and Cultural events, and Funeral services were previously charged at an 8% rate of IVA (the 'reduced rate', due to increase to 10%), but have now been reclassified to the 'general rate'. Not only was the previous 'general rate' more than twice the reduced rate (at 18% up until the recently announced hike), but it has also now increased to 21%.
With the cost of the average Spanish Funeral amounting to €3'000 (which previously included €240 IVA at 8%), will now mean that the IVA paid would be €630 at 21%. Naturally this means that the additional cost will be passed over to the bottom line, meaning an increase of at least €400.