Spain's lottery seeks €6 billion loan for regions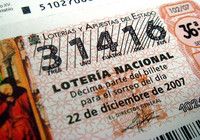 Spain's national lottery is trying to raise €6 billion through a syndicated loan with international banks to finance its contribution to a government fund for the country's cash-strapped regions, bankers said on Wednesday.
The Spanish government announced the €18-billion fund earlier this month and said at the time it would take the unusual step of asking the lottery, the country's most profitable publicly-owned company, to raise a third of the money in a sign of its eagerness to tap any available source of finance.
But it did not detail how the lottery - Sociedad Estatal Loterias y Apuestas del Estado, SA - might do this.
"They (Spain) are finding any way they can to raise capital. The Spanish are good at this - thinking out of the box and coming up with strange solutions," a senior banker said.
Spain's regions are facing a funding crisis with billions of euros of maturing debt falling due as they remain shut out of the international capital markets and the country teeters on the brink of an international bailout.
SELAE, which has the biggest jackpot in the world, set a tight timetable on the new loan proposal and asked banks to reply by Monday July 23. It asked banks to indicate their interest in advising on the loan and also how much they are willing to lend.
Several banks have already indicated interest and some are still outstanding, bankers said.
"The proposals were due on Monday, but it's not easy with recent developments in Spain. We're scratching our heads a bit on this one," a loan syndicate head said.
The €18-billion fund has already received its first funding request. The eastern region of Valencia was the first of Spain's 17 regions to call for aid of around €3.5 billion last Friday.
The north-eastern region of Catalonia has not yet decided whether to tap the fund although it has financing needs to meet and no access to markets.
News that several other regions could also tap the fund triggered a new wave of risk aversion among investors which has brought Spain closer to seeking an international bailout.
The regions have until the end of December to decide whether to tap the fund or not.
UNUSUAL MOVE
Raising funds through a national lottery is an unusual borrowing mechanism, but bankers said that debt-free SELAE can support new debt with pretax earnings of around €2 billion.
However, Spain's problems in the last two weeks in the broader capital markets and its regions' developing problems have made the loan request a harder decision for international banks, bankers said.
No details on the maturity or structure of the loan have been given, but bankers said that a loan would be likely to be a bridge loan, with an element of bond refinancing.
While banks think that SELAE is a good credit, they are concerned about future change in legislation that could threaten its position as a monopoly.
Possible redenomination risk if Greece or even Spain drop out of the euro is also a consideration for lenders, bankers said.
The lottery was due to be sold in an initial public offering in September which was cancelled as the Spanish government struggled to achieve a price that it wanted.