Spain is still importing Argentian Biodiesel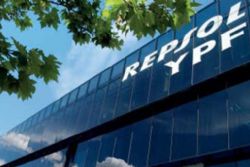 Spain is still importing Argentine biodiesel despite import curbs announced in April on supplies from Argentina in the dispute between the two countries over energy company YPF, Hamburg-based oilseeds analysts Oil World said on Tuesday.
This news follows reports made earlier in the year that Spain had cancelled imports of Liquified Natural Gas (LNG) from Argentina following the seizure of Repsol's holdings in Argentina. .
In April, Spain said it would block imports of Argentine biodiesel in retaliation after Argentina seized control of Spanish-owned oil company YPF. Spain then announced a quota system to import only European Union-produced biodiesel.
But Argentina exported 70,000 tonnes of biodiesel to Spain in June this year, up from 47,000 tonnes in May and only slightly down from 88,000 tonnes in June 2011, Oil World said. Argentina's January end June 2012 biodiesel exports to Spain actually rose to 488,000 tonnes from 381,000 tonnes in the same time in 2011, Oil World said. "This confirms that the Spanish import ban on biodiesel from non-EU countries announced earlier this year is not yet in force as the intended quota system for European producers is not yet in force," Oil World said.