Specialist currency providers 'vital' when relocating abroad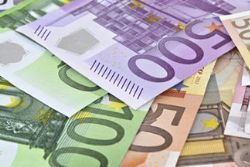 People relocating abroad could save thousands of pounds by finding specialist currency providers.
BuyAssociation editor Paul Collins suggested that expatriates buying property in foreign countries look into these services.
The cost of purchasing real estate can be significantly affected by currency fluctuations, he argued.
People looking for the best exchange rates should not go to traditional banks but instead ought to visit a specialist, the editor declared.
"High street banks won't provide you with the best rates," Mr Collins continued.
He said if he was buying property in another country, he would speak to an expert to find out what they believe the nation's currency market will do in the future, regardless of the strength of the economy.
Purchasing a house can cost large sums of money and Mr Collins pointed out getting the best exchange rate could therefore make "thousands of pounds worth of difference".
"Even though it is possibly the least exciting bit of buying a property, it is hugely important," he argued.
Currency conversion is a particularly specialised industry, so this means it is better to use experts in "very professional currency houses", the representative advised.
His comments echo those recently made by A Place in the Sun Magazine editor Liz Rowlinson, who said currency fluctuations are of huge importance to buyers of houses on foreign shores.
She said: "When you buy a property abroad, you should always use a currency broker to buy your currency."
People have been dissuaded from buying land in Switzerland because of the strength of the Franc, the specialist remarked.
Ms Rowlinson recommended that people enable a margin in their funds to cope with fluctuations in the value of money and exchange rates when relocating abroad.
Click here to read More News Stories by Expatriate Healthcare?