Spain discusses state bailout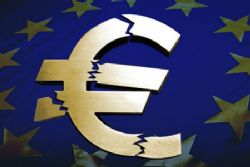 Spain has at last conceded it may need a state bailout and policymakers are considering writing down Greek debt to their central banks, European officials said on Friday, as markets anticipated radical new action to pull the continent out of its debt maelstrom.
The crisis in the euro zone has been thrown into higher gear by a surge in borrowing costs for Spain and by an acknowledgement by Brussels officials that Greece is too far off its targets to be saved by its second bailout package, agreed just 5 months ago.
Spain, the next country in the firing line, is far larger than the four other countries that have accepted EU bailouts and rescuing it would require action on a scale as yet unforeseen. It may be a price that needs paying to save the single currency, analysts say.
Though far smaller, Greece has the potential to send shockwaves across the region should it default on its debts and leave the euro. The European officials on Friday described a further restructuring of Greek debt as a last chance to restore the country to solvency.
A euro zone official said Economy Minister Luis de Guindos had brought up the prospect of a €300 billion bailout this week at a meeting with Germany's Finance Minister Wolfgang Schaeuble. The official spoke on condition of anonymity because he was not authorised to brief "De Guindos was talking about €300 billion for a full programme, but Germany was not comfortable with the idea of a bailout now," the official said.
He said the question would be put off until the euro zone's new, permanent bailout fund, the European Stability Mechanism, is up and running.
He also said that Germany appeared to be softening its opposition to giving the ESM a banking license, which would allow it to borrow money and deploy more firepower if called upon to rescue an economy as big as Spain's.
Madrid has already accepted a lifeline for its banks while insisting publicly that it does not need a rescue for its state finances. But with its borrowing costs breaching levels that forced Greece, Portugal, Ireland and Cyprus to seek bailouts, it could have little choice but to seek emergency financing.
Asked about the European source's comments, a Spanish government spokeswoman said: "We strongly deny any such plan. This possibility (of a €300-billion-euro rescue for Spain) has not been looked at and has not been discussed."