Paramount developers 'on schedule' with plans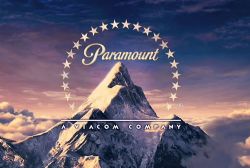 The Municipality of Alhama de Murcia has announced how administration procedures are moving forward in respect of applying for all appropriate licences and permits for the Paramount Pictures theme park.
The promoters and developers of the project, Premursa, are on schedule to meet the deadline issued by the regional parliament, with the first report on the state of the park being due for submission next week.
The initial report submitted by Premursa was based on the understanding that a total area of 1'554'907 mts sq would be purchased by the group for development, however this had to be re-written after problems occurred earlier on in the year which meant that almost one-third of land was unable to be purchased.
The report will include a number of different considerations, such as the impact of the park on the local environment, the effect of sound acoustics on the area, the demand on local water resources, as well as the effect that the park will have on local traffic.
The new plan not only reflects the new square-meterage of the park, but notes that the park would require a total of 5'571 parking places for visitors, plus 188 for employees, with further requirements for 263 buses or coaches and 195 delivery vehicles.
The report will be submitted to the Directorate General for the Environment who will then forward this information to the various local agencies for consideration and will probably come before the city of Alhama de Murcia in November, before for the local authority can then grant the final permission. This is in line with the schedules laid down in the original plan.