Changes to prescription co-payment system reveals widepread fraud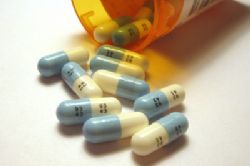 Recent changes to the prescription co-payment system - whereby those purchasing their prescriptions from Farmacias must now pay a higher rate for their medicines - has uncovered a widespread abuse of the system that has gone undetected for years.
The Central Government has identified that as many as 150'000 health cards in the name of people who have been dead for years have been reguarly used to obtain prescriptions.
Furthermore, almost 800,000 health cards have been regularly used when the holder no longer holds entitlement to receive Social Security in Spain.
As from the 1st July the public's contribution towards their prescription charges increased from 40% of the cost to 50% where the recipient earns less than €100'000 per year, rising to 60% if earnings are beyond that sum. Pensioners, who used to get their prescriptions for free, must now pay 10% of the prescription cost, whilst pensioners on higher incomes must now pay 20%. This has resulted in a fall in the total number of prescriptions being issued in July of almost 20%.
Spain's Secretary General of Health, Pilar Farjas, revealed these figures after the changes to the law had been in effect for less than 1 month, and expected that the identified fraud in particular would be brought to a stop altogether by the new system.
The Minister also explained that 10% of all prescriptions issued are never used, resulting in a waste of almost €1.1 billion per year.
In certain cases Expats may be able to cover some of their prescription costs in Spain. The guide by clicking on the link >> HERE << explains.