Minister tells Spanish holidaymakers to support local economy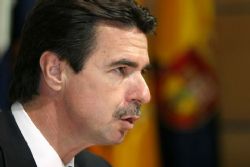 Spain's Minister for Industry and Tourism, Jose Manuel Soria, has appealed to the Spanish public to support the national economy by considering taking their holidays in Spain, if they had not already booked their summer break.
The Minister said how much of the fall in revenue seen across the tourism sector was down to more and more Spaniards themselves choosing to holiday abroad rather than decreasing numbers of foreign visitors.
Although 2012 should be a successful season, it is not expected to be as busy as last year.
"Spain as a brand needs to be promoted more, at home as well as abroad," stressed Soria.
Whilst Soria's comments make perfect sense, perhaps he should practice what he preaches : The Minister and his family regularly visit their holiday home in Norway. And if this wasn't bad enough, it is alleged that this was a 'gift' from a major Norwegian timeshare operator with considerable interests on the Canary Islands.
Hypocrisy is one thing Sr Soria, a lack of integrity is another...