Cash buyers dominate Spain's property market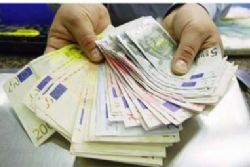 Cinco Dias has reported how Spanish Property sales have fallen by 71% since the burrst of the property bubble five years ago.
Before 2007 the property market was bouyed by easy available and affordable loans, however, now that access to credit has been restricted, only 43% of homeowners are even applying for mortgages, according to the statistical information center of Notaries.
With more than 500 foreclosures per day in Spain and a loan default rate of 8.95% (of which more than half is directly related to residential properties) Mortgages are becoming increasingly difficult to come by, which is causing a further dowward spiral of the property market.
"The most common alternative to the mortgage is cash" Javier Torre de Silva, Lawyer and partner at Albiñana & Suárez de Lezo told the press "Those who bought a property in cash before the crisis are still there. Foreigners and Spaniards with high purchasing power can also take advantage of the situation," he added.
Propety prices have now fallen by an average of 25% since teh market peaked in Q1 of 2008.
However, cash is not the only alternative to the mortgage when it comes to funding a property purchase. One alternatve is the personal loan, which also issued by most banks, but almost always works out more expensive in the long-run. "They end up costing more because the banks charge much higher interest. If the mortgage adds 1-2% onto the Euribor - which is currently about 1% - personal loans add 3-4% so end up paying about 5%, "said Torre de Silva.