No respite for battered euro zone economy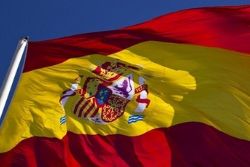 Economic sentiment in the euro zone fell to near a 3-year low in July as the bloc's economy deepened its slump and businesses became more pessimistic.
The 2-1/2 year debt crisis that spread from Athens - now struggling to stay in the euro zone - has continued to spread across Europe.
Spain's recession deepened in the second quarter and economic sentiment in both Germany and France took a hit data showed on Monday.
Only non-euro zone member Sweden has upbeat news, reporting accelerating output in the quarter.
Eating away at fragile confidence that was badly damaged by the 2008/2009 financial crisis, Spain's economy shrank 0.4% from the previous quarter as it fought to overcome a burst housing bubble and to cut its budget deficit dramatically.
Investor concerns about Spain have pushed its funding costs to euro-era highs and the world's no.12 economy risks being pushed towards a full bailout unless it can regain market confidence, in turn hurting business confidence.
"People are asking: what is the future for the euro zone?" said Julian Callow, an economist at Barclays Capital. "All the while, we are searching ourselves and asking what is going to turn this around here. And there are not many answers."
The mood in businesses across the euro zone fell to a 34-month low in July, near levels last seen after the collapse of U.S. investment bank Lehman Brothers, the European Commission's sentiment index showed, with morale falling across all sectors.
The index fell to 87.9 points in July from 89.9 in June, worse than economists' expectations of 88.7 points. Business sentiment fell for the 5th straight month.
ECB Bank President Mario Draghi vowed in London last week to do "whatever it takes to preserve the euro" and this Thursday's policy meeting will be closely watched. Draghi's comments have raised hopes high, leading some economists say confidence could take a further hit if the ECB fails to convince markets it is taking effective action.
"The deterioration in economic sentiment adds to evidence that the euro zone is heading deeper into recession," said Jennifer McKeown at Capital Economics, who sees the 17-nation bloc's economy contracting 1.5% this year.
The IMF is more optimistic, seeing only a 0.3% shrinkage in all of 2012 and a mild recovery next year. Credit rating agency Standard and Poor's said on Monday it sees a 0.6% contraction this year.
GERMAN MOOD
In a sign that the impact of the debt crisis is being felt across the bloc and not just in the indebted south, morale posted its sharpest decline in a year in Germany, the bloc's biggest economy and largest contributor to the region's financial bailout funds.
Confidence in the euro zone's manufacturing sector, crucial to the euro zone's still relatively healthy export industry, continued its downward trend that started in March as production expectations fell and managers worried about their order books.
The mood also soured in France, the euro zone's second largest economy. President Francois Hollande is caught between trying to revive growth with major infrastructure projects and EU rules requiring Paris to bring the budget deficit to below 3% of economic output next year.
A lack of consumer confidence in France and across Europe was highlighted earlier this month by French automaker PSA Peugeot Citroen's decision to cut 8,000 jobs as it struggles with weak demand for its vehicles.
"As long as consumer and businesses continue to question the solidity of the monetary union, there's little hope to see an upturn before long," said ING economist Peter Vanden Houte.
EU leaders signed a pact in June to inject €120 billion into the economy, including a plan to increase the European Investment Bank's capital by €10 billion so it can raise its lending capacity by €60 billion.
While a weaker euro, record low euro zone interest rates and signs of stabilization in China's economy could also help revive growth, the lack of confidence remains a major issue.
"Today's dismal figures only increase the pressure on European policy makers to act decisively to stop the rot in the euro zone," Vanden Houte said.