Spain 'won't request debt-buying fund help'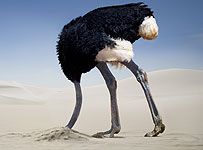 Spain will not ask for European funds to buy its debt despite the fact that the country needs its borrowing costs to fall soon, the head of the country's Treasury said in an interview with Spanish daily Expansion.
Inigo Fernandez de Mesa also said the Treasury would issue debt in 2013 for those regions that asked for financing help.
Spain's 17 autonomous regions are shut out of capital markets, and many are considering tapping an €18 billion liquidity line from the central government to help meet their financing needs.
"It is not on Spain's agenda to ask for the fund to buy debt, not at all. It hasn't happened, and I can assure you it won't happen," Fernandez de Mesa told Expansion.
On Saturday, Eurogroup head Jean-Claude Juncker said leaders would decide in the next few days what measures to take to tackle Spanish bond yields, which last week touched euro era highs.
He said that despite a difficult environment the Treasury was in a decent position with the average cost of debt issued by Spain this year at 3.27%, down from 3.9% last year, and 68% of its medium and long-term issuance planned for the year now issued.