Spain turns to Latin America for more oil before Iran ban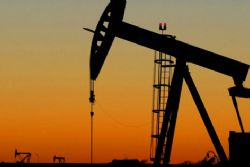 Spain more than doubled its oil imports from Latin America in the first five months of the year and chopped its shipments from Iran, official data showed, as it prepared for a EU ban on Iranian crude that came into effect from July 1.
Last year, Spain imported 14% of its crude oil from Iran. In January the EU banned new contracts to buy Iranian crude, with effect from July 1, and Spain began to turn to other countries for supplies.
The country cut its imports from Iran to 692,000 tonnes in the 5 months from 2.9 million in the same period of 2011, with no imports in the months of April and May.
Spain, which must meet around 75% of its energy needs by importing, shipped in 22.6 million tonnes of crude oil between January and May, after having imported a total of 52 million tonnes for all of 2011.
Data from Spain's government-linked strategic petroleum reserves corporation showed imports from Latin America jumped by 103%, including a 29% increase in imports from Mexico to 3.5 million tonnes between January and May.
Spain imported another 1.5 million tonnes of crude from Colombia, up from 75,000 tonnes in the same period a year ago, and 990,000 tonnes from Venezuela, up from 63,000 tonnes.
Spain also turned to Libya and Nigeria to provide more crude. Its oil imports in the first 5 months jumped by 86% from Libya and by 23% from Nigeria.
The data also showed a fall of 18% in imports from Russia.