Central Gov't deficit exceeds 2012 target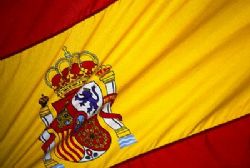 The central government's deficit in the first 6 months of 2012 exceeded its target for the full year as Madrid was obliged to step up transfers to the regions and other public administrations in order to prevent a liquidity crunch and as the recession took a toll on revenues.
The shortfall in the government's finances widened to 4.04% as of the end of June from 3.41% as of the end of May. The target for the full year is a deficit of 3.5% of GDP. Brussels recently agreed to give Spain another year to bring its deficit back within the EU ceiling of 3.0% of GDP and relaxed the target for this year to 6.3% from 5.3%.
Despite being given more leeway by Brussels, the government has insisted the regions adhere to their target for the year of 1.5% of GDP.
Catalonia, the region that contributes most to the domestic economy, refused to attend a meeting of the Council for Fiscal Policy on Tuesday to protest the central government's intransigence on the deficit target, while Andalusia's representative walked out of the meeting after saying the fiscal goals that had been set for Spain's biggest region were unreachable.
Transfers to other areas of the public administration amounted to €14.5 billion, including funds to cover unemployment benefits as the jobless rate hit a record 24.6%.
"One of our priorities is that the liquidity crisis does not affect the public nor other levels of the administration," the secretary of state for the budget, Marta Fernández Currás, said at a presentation of the figures. Currás said excluding the transfers, the deficit in the first half in fact narrowed to 2.56% of GDP from 2.63% a year earlier.
Currás insisted the country is still on track to meet its deficit targets, and insisted that there would be no let up on austerity despite the leeway agreed by Brussels.