Spain's DGT consider reducing drink-drive limit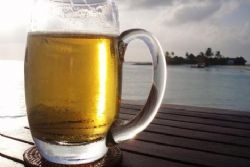 Spain's DGT / Department of Traffic (commonly referred to as the 'Trafico') is reported to be considering reviewing the legal limit of alcohol for drivers.
The law currently allows 0.5 grams of alcohol per liter of blood, or 0.25 grams per liter of exhaled air, but are reduced to 0.3 and 0.15 grams respectively for new drivers and those who drive for a living.
However the DGT is believed to be looking into the possibility of dropping these levels to zero.
Trafico are stepping up their campaign against those driving under the influence of drink and drugs during the month of August, which typically sees an increased volume of traffic on the roads of Spain as tens of thousands of foreign visitors take their vacation, and many more Spaniards make journeys on the country's roads during the holiday period.
Click>> HERE << to read about drink drivimng in Spain and the law - as it currently stands.