Spain faces tough debt auction as ECB jitters grow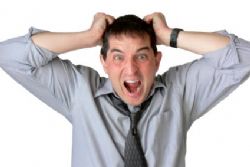 Spain faces yet steeper borrowing costs at a bond auction on Thursday as investors worry that the ECB might disappoint their high hopes of help for struggling euro zone economies later in the day.
Spanish bond yields, which had hit euro-era highs due to the possibility that Madrid will have to be bailed out, fell last week after President Mario Draghi said the ECB would do whatever it takes to save the common currency, within its mandate.
But yields are now expected to rise at the auction from previous sales, as concerns grow that the ECB will fail to meet the market's expectations when Draghi announces decisions of the Governing Council's monthly meeting a few hours later.
"I expect markets to be very nervous, so I'm not very optimistic on the demand side. Bonds have already priced in a very strong statement by Draghi and the risk of disappointment is high," rate strategist at BNP Paribas Ioannis Sokos said.
Sources have told Reuters that bold action - such as the ECB resuming controversial purchases of government debt issued by the most troubled euro zone economies to curb their borrowing costs - is at least five weeks away. However, Draghi may offer some clues on what is in the offing.
The Standard and Poor's agency reaffirmed its rating for Spanish government debt at two notches above junk on Wednesday, with a negative outlook. However, it said Spain could drop to a speculative grade unless the euro zone takes decisive action to help Madrid.
ALL DEPENDS ON DRAGHI
Spain, the euro zone's fourth largest economy, lies at the centre of the bloc's debt crisis as it struggles with a second recession in 3 years, record unemployment and soaring bills from its regions and banks.
The government hopes to raise between €2 billion and €3 billion on Thursday from issuing 3 types of bonds at the auction. The results are expected around 0840 GMT, almost four hours before Draghi reveals the ECB's thinking at a news conference.
Much more is at stake for the euro zone's future than simply Thursday's auction. The target is modest as Spain needs to borrow another estimated €37 billio in medium- and long-term debt this year to fund its deficit and repay its debts.
"If there is a good auction or a bad auction doesn't matter at all because it will all depend on what Draghi says after the Spanish auction," Sokos said.
Madrid is already due to borrow up to €100 billion in EU aid to rescue its weaker banks, battered by losses from a property market crash that began in 2008, and a general rise in loan defaults due to the recession.
Spain's 17 autonomous regions, which can no longer borrow on international markets due to diving confidence, are relying increasingly on the central government's ability to tap investors.
Madrid has made €18 billion available to the regions to repay their creditors, on the condition they meet strict budget deficit targets, but investors fear that deep austerity measures and the contracting economy could scupper any recovery.
This means Madrid may have to turn to the euro zone's two bailout funds within months. "The funding gaps of the regions are one of the several factors that will likely induce the Spanish government to request EFSF/ESM support for itself, at the latest by the end of 2012," Citi said in a research note.
DWINDLING VOLUMES
Non-resident debt holders have been dumping Spanish assets in the last six months, spooked by growing market tension, while trading volumes have dwindled and thin demand has pushed sovereign debt costs higher.
Capital outflows rose to €163 billion from January to May, or around 16% of GDP, with domestic banks and foreign lenders pulling cash out of the country while mostly non-resident investors dumped assets.
Although funding costs soared at recent auctions, the average interest rate for Spanish debt was 4.11% in June, only slightly higher than 2011 and below the average rate in the first 10 years of the euro, according to Bank of Spain figures.
The bonds on sale on Thursday include one due July 30, 2014, with a 4.75% coupon, which last sold at a primary auction in March, 2011, at an average yield of 3.592%.
On Wednesday, the same bond was trading in the secondary market - a good indication of its possible cost at auction on Thursday - at around 4.9%.
The bond maturing October 31, 2016, with a 4.25% coupon, was trading on Wednesday for around 6.1 percent compared with an average yield of 5.536% when it was last auctioned on July 5.
The longest dated bond, with a 5.85% coupon and due January 31, 2022, last sold at a primary auction for 6.430% on July 5, though this had risen to 6.6% in the secondary market by Wednesday.
The auction will be Spain's last until September 6 as the Treasury cancelled one initially scheduled mid-August. The government often drops the mid-summer auction as the month usually sees highly volatile markets amid low volumes.