Lorca gets IBI exemption following 2011 earthquake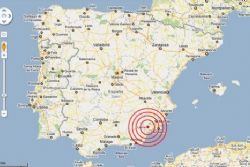 The Ministry of Finance and Administration has awarded the City of Lorca in Murcia exemption in the payment of Property Tax (IBI) for cadastral receipts for 43,973 properties affected by the earthquakes of 2011, to the value of €12.4 million.
The Regional Councillor for the Economy and Finance, Luis Amador, said earlier this week how the central government should also bear this expense for the second year.
The assessed value of all properties that will benefit from this measure reaches €1.6 Billion, with the value of the IBI exemption coming to €12.4 million.
This measure was approved by the Royal Decree 11/2012 shortly after the earthquake devastated the city.
Amador confirmed how the 43'973 exemptions applied to the same number of properties as last year, but that value of the exemption had increased from €10.5 Million to €12.4 Million due to a revision of Cadastral property values.
In the months following the earthquakes of May 2011, a map detailing the destruction to properties was drawn up, which shows an area of 32.7 million square meters. The exemption will particularly benefit the families of an estimated 6'300 properties whoare still awaiting a review of the damage to their homes, but are unable to return until an decision has been taken as to whether to demolish or repair the structure.
Click >> HERE << for a review of the Lorca earthquake.