Spain appoints US firm to manage 'bad bank'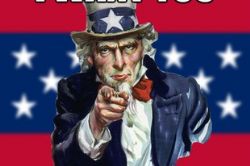 U.S. professional services firm Alvarez & Marsal will manage the real estate assets of Spain's state-rescued banks that must be hived off into a separate unit as part of conditions to receive European aid, the Spanish government said on Thursday.
"Around 5 or 6 world-class consultants competed for the contract," a spokesman for the economy ministry said, adding that the property holding company should be up and running by November.
Spain has asked for up to €100 million in European rescue funds aimed at patching up losses in its weakest banks stemming from a 2008 property crash and 2 successive recessions.
The results of a wide-ranging bank-by-bank stress test carried out by external consultant Oliver Wyman and 4 independent auditors are due to be published in the second half of September and will guide the deployment of funds to Spain's most troubled banks.
One of the conditions attached to the rescue money involves the formation of a so-called "bad bank" to siphon off the rotten property assets festering on lenders' books, with an eye to freeing up balance sheets and getting credit flowing again.
Spain's lenders are burdened with €184 billion of toxic real estate including repossessed property, unfinished housing estates and unrecoverable loans to developers.
Tony Alvarez, co-founder of Alvarez & Marsal which worked on the Lehman Brothers bankruptcy, said in an interview with Cinco Dias newspaper on Thursday that the clean-up of Spain's banking sector could take up to 18 months.
Ireland's bad bank, NAMA, paid €32 billion for real estate assets with a book value of €74 billion implying a discount of 56%. Two years after its creation, NAMA is booking profits.