Spanish properties fell by €360,000 Mln between 2008 - 2010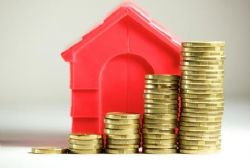 The value of Spanish residential properties as a whole fell by almost €360,000 million by the end of 2010 compared to the market peak in 2008, according to a study by undertaken by the BBVA Foundation and the Instituto Valenciano de Investigaciones Econσmicas (IVIE).
Housing prices declined by 6.8% from 2008, when the total of all Spanish property amounted to €5.3 billion, while 2 years later it stood at €4.9 billion.
The report attributed the fall in prices to the overall economic downturn.
This study outlined the unsustainable growth of the housing market in Spain, with prices increasing by an average of 12.8% between 2005 - 2008, then falling by 9.2% over the following 2 years.
The document also noted that in the year 2000 all of the housing stock in Spain could be purchased by the country's workers in a total of 5.8 years, whereas a combination of increasing levels of unemployment and increasing property prices (at the first half of the decade) meant that it would now take 9.7 years.
By region, Catalonia, Madrid and Andalusia are accumulating the highest percentage of capital stock in housing, together with having the highest values of commercial properties.
Housing prices between 1990 and 2007 grew at a faster pace along the Mediterranean coridoor (an annual average of 9% compared 8.1% on average in the rest of Spain), but prices fell the least in subsequent years - down an average of 2% compared to the 3.4% for the rest of Spain.