Banks calm over Corvera Airport Project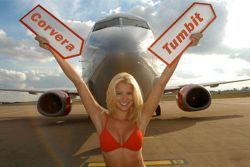 The spokesman for the regional government of Murcia, José Ballesta, has commented how the banks behind the funding of the Corvera Airport project are "calm", and are awaiting the retun of their investment patiently, and with with realistic expectations.
Ballesta gave a press conference followng his address to the Governing Council, where he said that La Caixa is the driving force behind the syndicate of banks, and that they are pleased with how the project is progressing.
For her part the Minister for Development for the national government, Ana Pastor, said that this is news "of peace and security" concerning the future of Corvera International Airport meant that everything was in place to ensure that the airport was operational before the end of the year.