RENFE strike cost €3-4 Million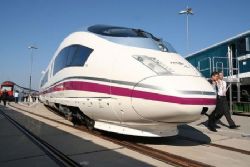 A total of 600 trains were canceled yesterday due to the 24-hour strike called by the Unions in protest against the liberalisation of RENFE.
The Ministry of Development anticipated that the action will have resulted in a loss the national economy of between three and four million loss that the State will this stop.
The CCOO and UGT reported that 90% of all RENFE, ADIF and FEVE employees took some kind of strike action yesterday, which contrasted greatly with the 20% figure quoted by the central government.
Both the Government and the rail unions agreed that the demonstrations, which took place in various areas of the country, did so without serious incident, except in Catalonia, where there were a number of fires started, and reports of 5 trains being sabotaged.
Further strike action in protest of the Government's plans to split RENFE into 4 new companies has been planned to take place on September 17th.