Spain's third Electricity hike of 2012 to be backdated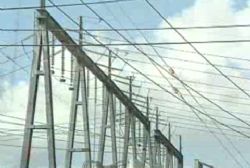 The cost of Electricity (consumption) will be increased by around 10% next month, with charges being backdated to March of this year.
This follows the increase in the cost of electricity (supply) on the 1st of July of 3.95% and an increase of an average of 6% of the 1st of April.
The combined 2 increases to supply of Electricity, together with the increase in the consumption price of electricity and the increase in IVA (which will only be applied from the date of IVA increase) means that residents will now have to pay 50 Euros more than expected to cover backdated period.
This increase will also apply even to clients who are billed by third parties, but whose electricity is ultimately supplied by State-owned provider, Iberdrola.