Number of firms operating in Spain hits 5-year low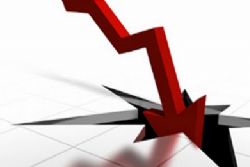 The number of companies operating in Spain fell for a 4th straight year in 2011 to a 5-year low, according to data on Tuesday, highlighting the impact of the global crisis that has tipped the country into recession and brought an unemployment level of almost 25%.
The national statistics institute (INE) said the number of companies active in the euro zone's fourth largest economy fell by 1.6% last year to 3.199 million, marking the 4th consecutive year of contraction.
The end of a multi-billion-euro property boom in Spain in late 2007 followed by the escalation in the euro zone debt crisis in the last 2 years have plunged the country into recession and pushed up the government's borrowing costs to their highest since the launch of the euro in 1999.
"The sectors in which most companies stopped operating in 2011 were construction (-13.2%), specialist construction (-10.2%) and architecture, engineering, drafting and technical analysis (-7.3%)," the INE said in a release.
Since the peak of 3.422 million companies registered at the end of 2008, nearly a quarter of a million businesses have shut down, the data showed.
At the end of 2011 5.4 million people were out of work and the unemployment rate was 22.9%, up from 4.1 million and a jobless rate of 20.3%. So far in 2012, that rate has hit a record high of 24.6%, leaving 5.7 million jobless, according to figures from the INE.