Spain's schools to charge 'packed lunch fee'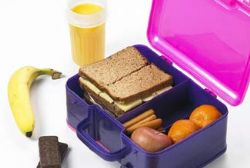 A levy of €3 per day is to be charged to parents wishing to send their children to school with packed lunches as from the start of next term, according to the Telegraph.
School dinners typically cost around €4.50 per day, but the economic downturn has seen an increase in the number of parents bringing their children home for lunch to save on the cost.
This has in turn resulted in less money coming in to pay for the same services.
Up until now the cost of providing school lunches has been subsidised by the regional education authorities. However, the regions of Catalonia and Valencia in particular are responding to central government demands to make cuts by implementing the charge.
The full report in the Telegraph can be read by clicking the link here.