Securitas hit by plunging Spanish sales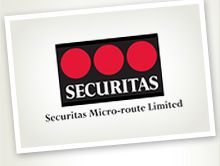 Securitas, the world's No.2 security firm, posted a drop in earnings for the seventh straight quarter and said plunging sales in Spain and problems integrating U.S. acquisitions would hinder it for the rest of the year.
Shares in the Swedish group tumbled 9% on Wednesday as analysts cut their full-year profit forecasts.
"Poor across the board", Citi analysts said in a research note, predicting analysts' consensus earnings per share forecast for 2012 would fall around 5% on the news.
Securitas chief executive Alf Goransson gave no specific guidance for 2012 results, but declined to reiterate his previous optimism about the company's prospects for the year.
Securitas, which hires out security guards for airports and shopping centers and trails British-Danish G4S by annual sales, does the bulk of its business in Europe and has been struggling for several quarters as many debt-ridden economies there languish in recession and growth elsewhere slows.
Spain in particular is a problem, with core sales tumbling 19% in the quarter.
"Some customers are having such troubles that we don't dare to deliver and so have had to leave decent contracts. Spain is more or less in free fall," Goransson told Reuters.
He said things would get worse before they got better there, due in part to the withdrawal in August of payroll tax subsidies which would increase labor costs.
NO GROWTH
Securitas also highlighted self-inflicted problems, with problems integrating acquisitions in the United States.
Profit margins there would be below expectations for the remainder of the year, it said.
"Profitability in North America is considerably lower than expected which indicates current market forecasts are too high," said an analyst who declined to be identified.
"Secondly, guidance for North America and Spain is weak. Thirdly, Q2 indicates subdued organic growth for quite some time ahead."
This morning Securitas shares were down 8.5% at 50 Swedish crowns, compared with a 0.3% decline on Europe's blue-chip stock index .FTEU3.
The group said it had no organic sales growth - which excludes acquisitions - in Q2, compared with 1% growth in the previous quarter and 5% a year earlier.
Earnings before tax fell to 480 million crowns from 526 million in the same period a year ago and compared with a mean forecast of 610 million in a Reuters poll of analysts.
Securitas said it still expected to be able to raise prices on a par with wage cost increases in the full year, after it managed to do so in the first half of the year.
It repeated it would restrict acquisitions after a string of almost 20 purchases last year.
G4S, at the center of a political firestorm after failing to recruit enough guards for the Olympic Games in London, will post its Q2 results on August 28.
Goransson said Securitas had seen some contract wins in London during the games, although less than expected.