Property sales down 17pct July - July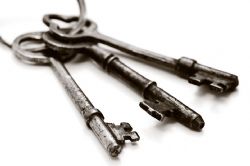 Spanish residential property sales fell by 11.4% last month, compared to July of 2011, reaching a total of 25,405 units, according to a report released yesterday by the National Institute of Statistics (INE).
After a slight recovery in 2010, sales have now fallen for a straight 16 months, with property sales falling by 17.1% overall throughout 2011.
During the property boom years up to the burst of the bubble in 2007 as many as 80'000 property transactions per month were commonplace - more than triple the level seen currently.
Many experts are predicting that things will improve towards the end of the year when buyers may take advantage of falling prices before the tax break for property purchases expires.