European property 'is long-term investment'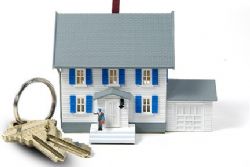 Those looking to make investments in foreign real estate ought to consider these purchases to be a medium-to-long-term opportunity.
This is according to BuyAssociation editor Paul Collins, who pointed out that European residential property in particular could fall further in value in the near future.
Many people who are buying Italian residences are relocating abroad to the region, with the specialist calling these "lifestyle buyers".
They intend to live in the house, he pointed out, explaining this means immediate falls in the value of the building "won't be quite such a concern".
However, Mr Collins admitted that it is "almost impossible to accurately predict the market", but said analysts indicate real estate investments will only be able to increase in value after house prices drop slightly further.
Recently, Jones Land LaSalle found most European countries are reporting the price of accommodation is continuing to fall.
The largest drops have been seen in Ireland, where values are 18% lower than they were one year ago, as well as Greece, where the annual decline is 10%, the firm noted.
Click here to read More News Stories by Expatriate Healthcare?